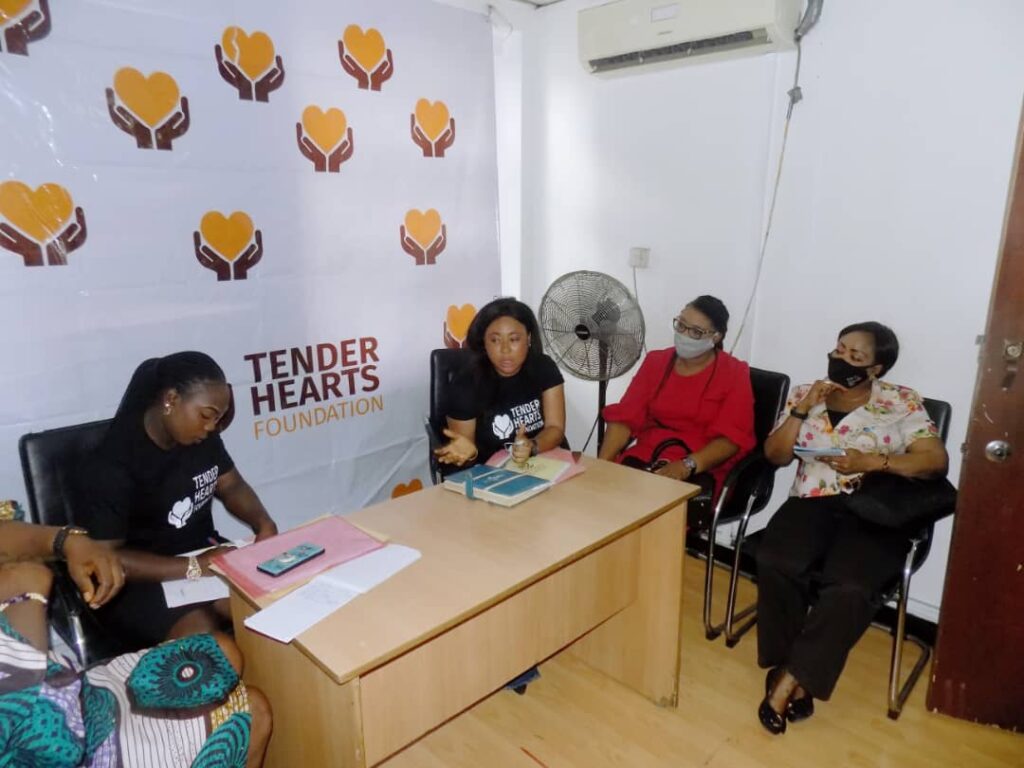 The Ministry of women affairs and poverty alleviation (MWAPA) led by the Executive Director, met with representatives of Tender hearts foundation to discuss the progress of the foundation so far.
They were well acquainted with the programs we have undertaken since our inception as well as our strategies for subsequent programs. As part of the programs lined up for their visit, the MWAPA team conducted a brief inspection of the facilities of our office space and gave recommendations. After the tour, MWAPA team commended the foundation for the facilities they have put in place.
They commended the foundation's effort to carry out her empowerment mission to underprivileged women and girls in Nigeria even amidst the pandemic.