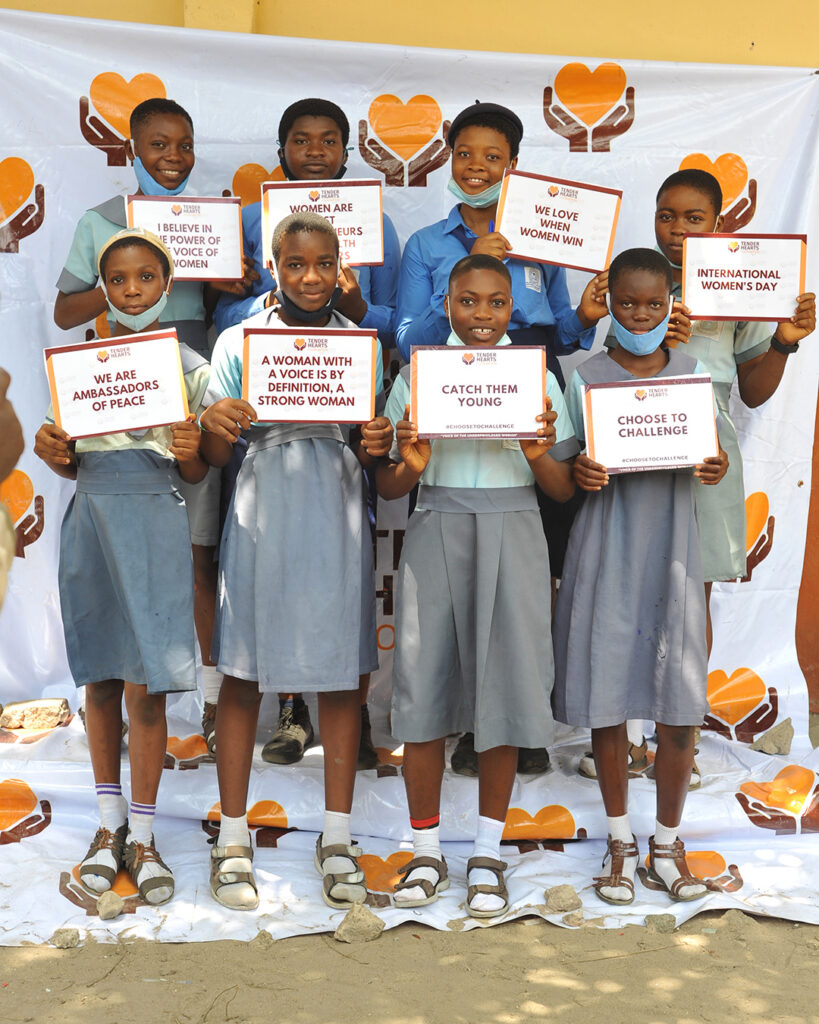 As we reflect on the importance of the International Women's Day on March 8, we don't have to go through the stress of looking far for stories that demonstrate the inspiring work that women all over the world are doing to secure women's rights and well-being, both for themselves and for generations to come. This year, the focus on Tender hearts foundation was on young underprivileged girls in the society.
Tender hearts foundation (THF) in collaboration with The Ideal Isoko woman(TIIW) celebrated the International Women's Day 202I #IWD 2021, with the theme: Education, The beginning of your voice.
The global hashtag #choosetochallenge was employed to drive home the universal message of challenging gender bias and inequality, and stressing the need for education as a pathway for change/being a voice.
The founder of Tender hearts foundation used relatable stories of great women as notable inspiration to the young girls. Stories of how they impacted the world without regard to challenges, whether national, ethnic, linguistic, cultural, economic or political were used to inspire them. The young girls were charged to strive to live above mediocrity and choose to challenge the bad practice of segregating women to only the kitchen.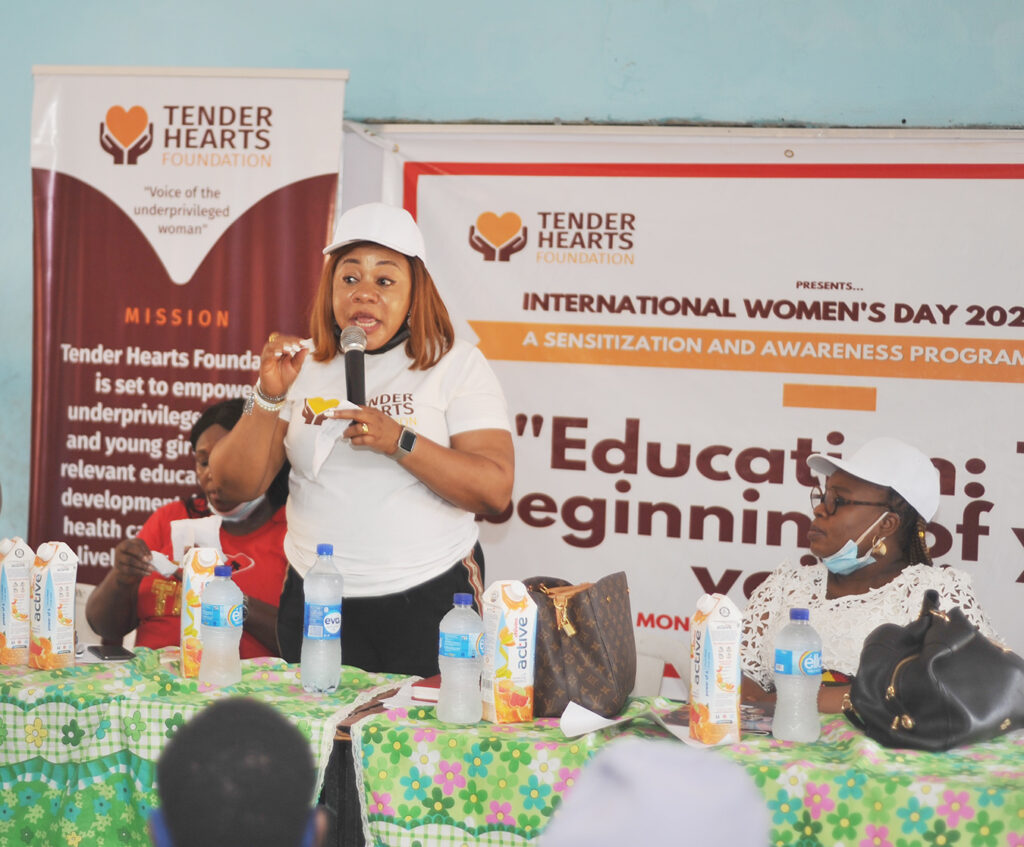 Those stories are just examples of women leading profound transformation in the midst of prevailing mindsets and sometimes fierce resistance.
As we celebrate International Women's Day, it is important to remember that these transformations, while often unseen, are happening every day — being led by mothers, teachers, community leaders, and in many cases, young girls themselves. Tender hearts foundation is proud to have INSPIRED these young girls to be fearless agents of change on their journeys to pursue whatever they are passionate about. Gift items were also given to every participant.
We will continually recognize that women are the bedrocks of all successful societies and on this day, we acknowledge and appreciate their contributions towards the development of all the society.