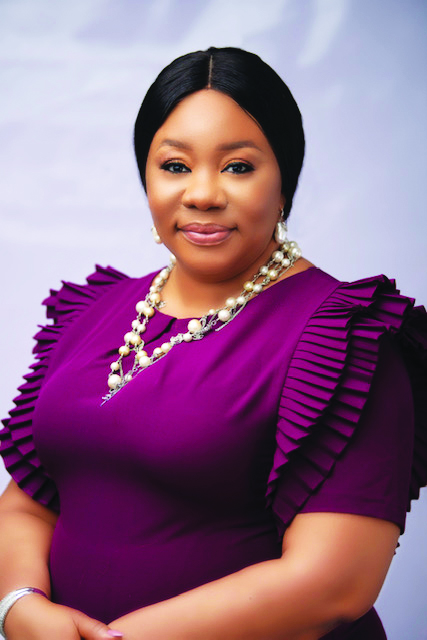 Lady Amb. Sally Othihiwa
Lady Amb.. Sally Othihiwa is a Nigerian and a social entrepreneur. She founded Tender Hearts Foundation as a non-governmental organization (NGO) that focuses on improving the lives of indigent women, widows, children's education support, orphans, and vulnerable children.
Her passion for Humanitarian and community service has made her stand her out among others. "Finding myself among the needy made me realize they are just disadvantaged as some are very intelligent and smart and what they need is help and support". A single person can't carry the burden, so the idea came to try and pull together, comfortable and compassionate individuals to support, impact and touch lives, to make living better.
Sally Othihiwa is a lawyer who started her career in litigation. However, as a young lawyer her interest was in the real estate, and has made her mark over the years in property law. In 2014, she was appointed a Notary Public. She is an active member of the NBA, Chartered institute of Arbitrators, a member of NBA Section of business law and an active member of the construction committee who has made significant contributions to the building and development of the Bar.
As the Managing Director of AUZ Group of companies, she has garnered over 17 years experience in the real estate industry. The company also focuses on Legal documentations, facility management, development, construction and oil and gas.
Amb. Sally is an inspiration and example to women everywhere who are balancing responsibilities both inside and outside their homes. She is committed to empowering women, children, and families to connect and grow strong with a foundation of faith in Jesus Christ, with passion for God. She is one of the presidents of a leading women's fellowship from where the inspiration to set up the NGO came from. With her interactions with the indigent folks in the society she realized all that the class of people need is help and support.
She is a UN Ambassador for Peace, Justice & Human Rights and has received many International awards from both churches and organizations through her benevolent services. She is also a Lady of Saint Christopher of the Anglican Communion. Amb. Sally loves to restore opportunities that once seemed lost forever and sometimes bring those opportunities back in ways she haven't considered or wasn't looking for.
She is a lover of God, and she is married to Sir (Hon.) Ayodele Othihiwa; and they are proud parents of intelligent and God-fearing children.