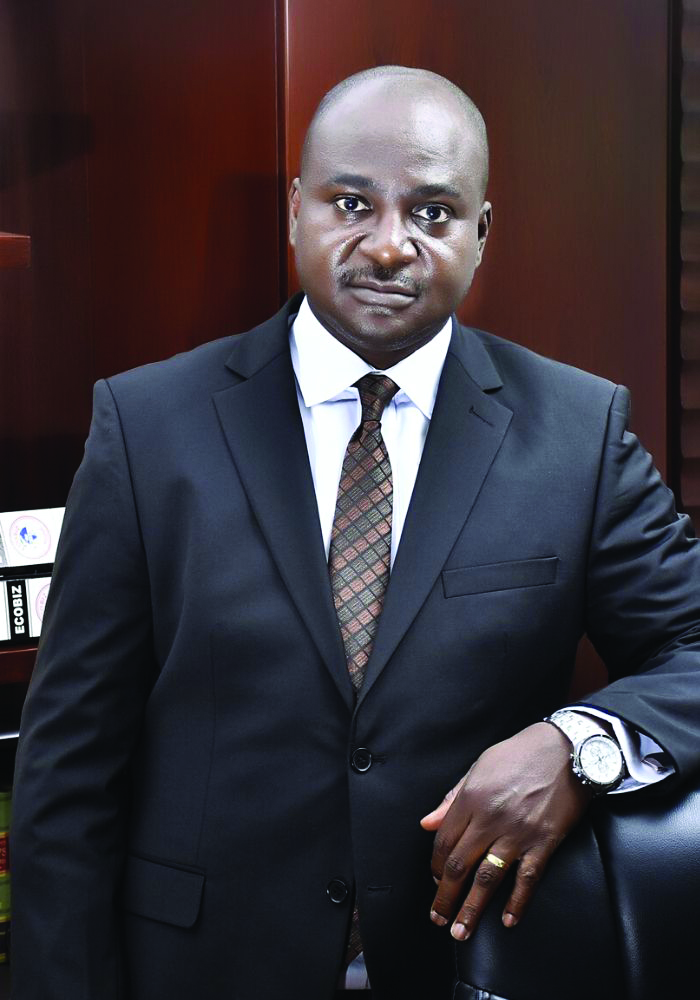 Ekemejero Ohwovoriole
Ekemejero Ohwovoriole, SAN was called to the Nigerian Bar in March, 1995 and posted to the Chambers of Mrakpor & Oju in Lagos for his mandatory National Youth Service (NYSC), where he worked as a Counsel from 1995 to 1996. After his national youth service, he started his legal practice with the reputable chambers of Chief M. P. Ohwovoriole, SAN, also in Lagos State, where he imbibed the rudiments of legal practice that have proved priceless over the course of time. He proceeded to obtain a masters degree in Law from the University of Lagos, Lagos State in 1998.
Whilst engaged in practice as a full-service legal practitioner, Ekeme was also a part-time lecturer between 1999 and 2003 at the Lagos Campus of the Delta State University/ Maryland Campus of Lagos State University. As fate would have it, he was called in 2003 by the then Honourable AttorneyGeneral and Commissioner for Justice of Delta State, Prof. A A. Utuama, SAN, to serve as his Special Assistant from 2003 to 2007. As Special Assistant to the Honourable Attorney-General, Ekeme represented Delta State in several precedents setting constitutional cases at the Court of Appeal and at the Supreme Court. He declined opportunities to continue with political appointments in 2007 and returned to full time legal practice as the Principal of Aequitas Chambers, a fullservice law firm with head office in Asaba, Delta State and branch offices in Lagos and Abuja. Upon his return to fulltime private practice, Ekeme partnered with leading lights in the legal profession in Nigeria to prosecute and defend numerous high-octane election petitions, civil, and criminal matters at all levels. He has made his mark over the years as a first-rate criminal law, election law and commercial law practitioner. In 2005, he was appointed a Notary Public and was elevated to the prestigious rank of Senior Advocate of Nigeria in 2017 as a mark of excellence.
The learned Silk is a very active member of the NBA Asaba Branch, and he has made significant contributions to the building and development of the local Bar Center in addition to other activities of the Branch. He is an advocate for continuous legal education of lawyers and he has walked the talk by sponsoring seminars and professional courses for Continuing Legal Education of the members of the legal profession in his branch and professional colleagues with whom he is associated. He served as a member of the National Executive Committee (NEC) of the Nigerian Bar Association from 2010 to 2017 under four consecutive administrations. During which period he also served as a member of several strategic committees such as the Judiciary Committee in 2010, the Rules and Practice Committee in 2015 and the Administration of Justice Committee in 2016.
The learned Silk abhors injustice and as far back as 1997, he was a member of the Human Rights committee of the NBA, Ikeja Branch. Since he established AEQUITAS Chambers, he has and continues to offer pro-bono services to deserving organizations and indigent members of the society whenever the need arises. He is a member of; the International Bar Association, the Nigerian Norwegian Chamber of Commerce, the Asaba Chamber of Commerce, Industry, Mines and Agriculture, INSOL International, and, a Fellow of the Nigerian Institute of Chartered Arbitrators as well as an Associate of the Chartered Institute of Taxation of Nigeria (CITN) and the Business Recovery and Insolvency Practitioners Association of Nigeria (BRIPAN).
The learned silk is a lover of football and judo. He is married to Folasade Ohwovoriole; President of the Area Customary Court, Asaba, Delta State and they are the proud parents of intelligent and God-fearing children.